Description
Liz Rubino WOMAN UNDER THE COVERS
Available For Purchase June 1, 2016
National AEA stage performer, cabaret and recording artist Liz Rubino, debuts her latest album, Woman Under The Covers filled with show-stopping vocals and dazzling versatility. In a masterful turn, Rubino covers traditionally male hits from Bing Crosby to Bob Seger, Michael Jackson to Matchbox 20 and back again. Don't miss the studio album of this critically acclaimed performance, debuted at New York City's Metropolitan Room and applauded for it's remarkably diverse evening of song.
Miss Rubino has been hailed a "winking songbird with golden pipes", "a gift from the theatrical gods", "a marvel", a "vocal powerhouse", "showstopping", and more from New York City to Ft. Lauderdale and back!
Woman Under The Covers features music written and performed by Bing Crosby to Broadway, Simon & Garfunkel to Michael Jackson, The Eagles to Dave Matthews and more.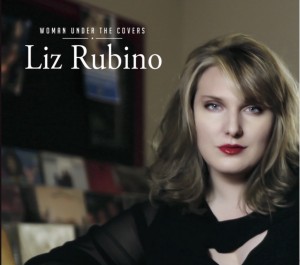 https://www.youtube.com/watch?v=Uw30s0DtCCM
Track Listing:
She's Always A Woman: Joel (3:41)
Man In The Mirror: Garrett/Ballard (4:11)
Love Letters In The Sand: Coots/Kenny (3:20)
Swinging On A Star: Burke/Van Heusen (2:22)
Scarborough Fair: Simon & Garfunkel (3:35)
Turn The Page: Seger (6:17)
Peaceful Easy Feeling: Tempchin (4:21)
Perfect: Cole/Richardson (3:30)
Origin Of Love: Mitchell (5:59)
Right Here Waiting: Marx (4:33)
Zoot Suit Riot: Perry (4:12)
The Space Between: Matthews (4:06)
Keep On Loving You: Cronin (4:11)
Our Song: Thomas (3:35)