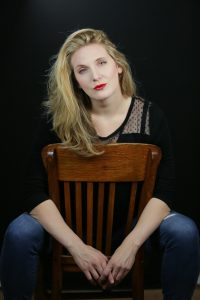 Liz Rubino, MA, AEA, RDT
National Performer, Teaching Artist, Drama Therapist
https://www.youtube.com/watch?v=Q5OkaDvtg2w
"Turn The Page" from Woman Under The Covers!
Liz lives for the little moments. The little spaces of unexpected wonder in a song. That genuine suspension between audience and performer. The teaching moment when a student's eyes register a meaningful shift. Those little moments that lift communication and relationships between people into art. 
Miss Rubino has performed leading roles in professional theater and is a frequent cabaret and concert artist in New York City and regionally. Her debut album, Touch of the Moon was released in 2008, and her new album, Woman Under The Covers premiers this June after a debut performance last season at The Metropolitan Room. As a musical comedy performer, Liz is one half of the dynamic duo of Suave & The Boner with duet partner John Paul Boukis. Their hilarious, steampunk, double-entendre brimming show debuted at the Duplex in 2013, and has played regionally as well as return engagements in New York City.
Liz Rubino National Performing And Therapeutic Arts Studios offer training programs, intensives and performance troupes across the nation in voice, drama, drama therapy and speciality areas of the performing arts. A registered drama therapist, Liz leads drama therapy groups, guides private clients, presents workshops and directs autobiographical and self-reveletory performances. She directs therapeutic theatre productions in a variety of settings.
Liz is a proud member of the Actors Equity Association, National Association for Teachers of Singing, New York Singing Teachers Association, North American Drama Therapy Association, Voice and Speech Trainers Association and the Manhattan Association of Cabarets and Clubs.